In the Sixties, I had been on the Beatles side of the Great Divide. Not that I didn't like the Rolling Stones, I just admired the Beatles more. Sgt. Pepper's Lonely Hearts Club Band was released in 1967, three years before I went to the USA, and like many I was impressed. "A Day in the Life" was a big step forward in popular music.

1970 changed everything. My Exeter school friends Rob Aberg (still playing with his wife Sarah in Dallas, and a child psychiatrist) and Doug Daly (now an eminent botanist, and see the "1970" sections) had a blues band with whom I hung out a lot. Rob, illustrating that curious Brits-take-American-blues-and-then-give-it-back phenomenon writ large by the Stones, introduced me to the "Beano" album, John Mayall Blues Breakers with Eric Clapton, recorded in 1966.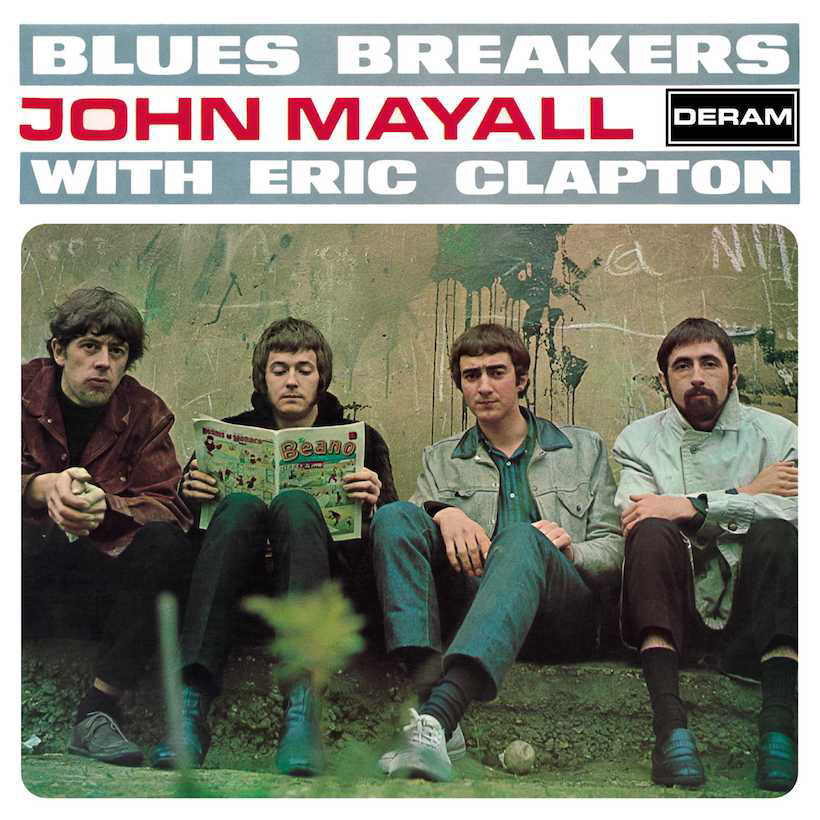 Apart from Mayall and Clapton, you may recognise John McVie, who from 1967 had huge success with Fleetwood Mac, and Hughie Flint, later with McGuinness Flint and The Blues Band.

The album is a homage to or celebration of (mostly) Chicago electric blues. Mayall was important, influential in bringing blues to Britain. Apart from his own songs, there are covers of Otis Rush, Freddie King, Sonny Thompson (popular bandleader and pianist in the 1940s and 1950s), Ray Charles, Mose Allison (best known for his version of "Parchman Farm", first recorded by Bukka White in 1940), Robert Johnson (more later), L. C. Frazier (aka Memphis Slim) and Little Walter (Marion Walter Jacobs - isn't "My Babe" the best harmonica song you've ever heard?).

My friend Rob picked out one song, "Hideaway", a guitar instrumental first recorded by Freddie King in 1960. It's alleged that Freddie stole it from Hound Dog Taylor via Magic Sam. On this Blues Breakers album, it's an early example of Clapton virtuosity. He plays every cliché blues riff you've ever heard. Try to count them ;-)


"Hideaway" - John Mayall Blues Breakers with Eric Clapton - 1966


In July 1970 friends took me to see B.B. King at the San Jose Civic Auditorium in California. The whole arena was packed, the front rows with black women shouting "Give it to me BB!" It was my first proper blues concert. Later I bought my first blues albums in Pacific Palisades, Los Angeles. I'd never listened to them, but it seemed like a good start.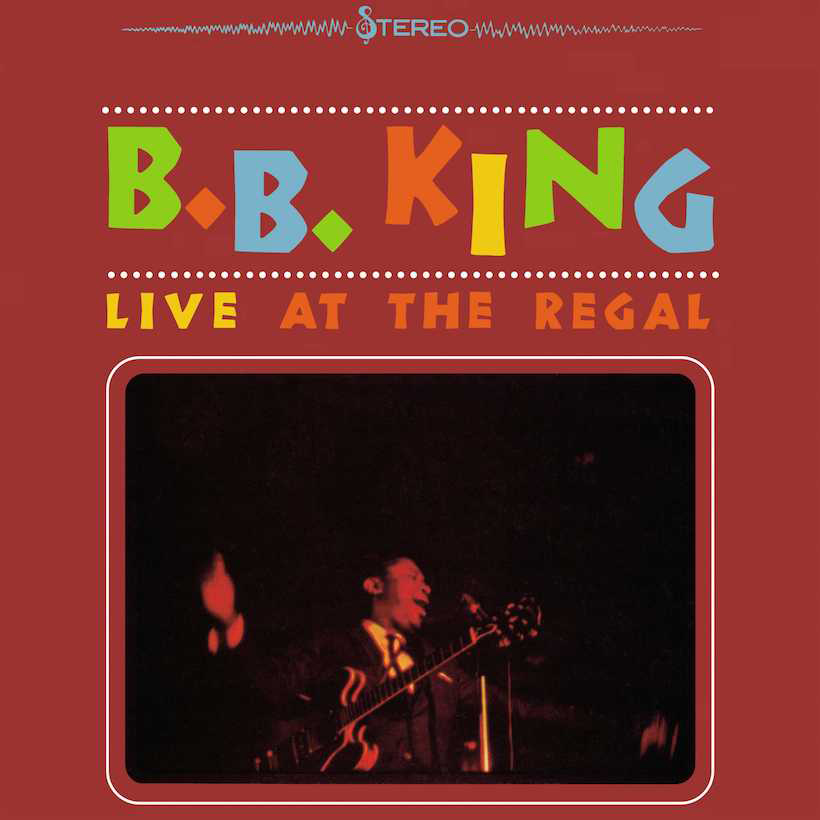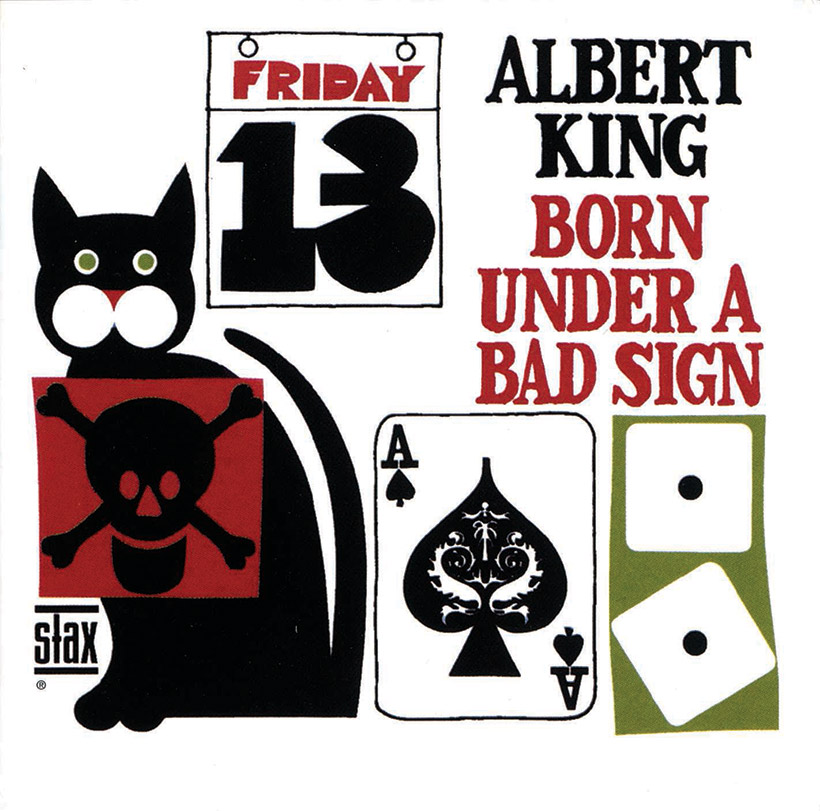 USA issue, so the records were heavy-duty brittle vinyl, the sleeves matt thick-ish card, at the time of purchase shrink-wrapped in cellophane. Remember those?

You may have already gathered that I love album covers. If the songs persist in my ear, the covers stick in my mind's-eye. And of course the lyrics, perhaps a whole song, usually a fragment, often just a memorable couplet. The title track of the Albert King album above provides a good example:



Born under a bad sign, been down since I began to crawl
If it wasn't for bad luck, you know I wouldn't have no luck at all


Albert King, born Albert Nelson on a cotton plantation in Mississippi in 1923, was left-handed and played his "axe" upside-down. It wasn't re-strung, so to play the top notes important for lead guitar work he had to wrap his fingers right round the neck. I wonder, did this contribute to his distinctive sound, that raw unpolished attack?

I bought Live Wire Blues Power, recorded at the Fillmore Auditorium San Francisco in June 1968.



The title song "Blues Power" starts with a lick and solo I'll never forget. King then launches into a lengthy chat about the blues, also still stuck in my head.



Everybody understands the blues. Are ya listening? [Yeah!] I say, everybody understands the blues. Everybody from one day to another have the blues. You take the little baby that's layin' in the cradle, he can't get that milk bottle fast enough, he goes to kickin' and cryin' and goin' on tearin' up the little baby bed ... he got the blues. Can you dig it? [Yeah!] You take this girl that's got this main squeeze, that's her boyfriend that is, you know, and he just bought a brand new GTO, you know she wanna be with him every time he cranks it up, and go round the corner to the soda fountain, this is where she wanna go and show it off where all the guys and gals be, you know what I mean? And she's gettin' ready to go out this particular night and her mother says, "Daughter, you was just out last night, you can't go out tonight, that's too many nights in a row." She goes in her room and fastens the door, and won't answer the 'phone, won't eat, won't talk to nobody ... she got the blues, that's what's wrong with her. Some people call them the "reds", the "pinks" ... when you get through it's the old-fashioned country blues. That's right. And I ain't seen my main squeeze in ten long weeks today, you know I got the blues. Can you dig it? [Yeah!]


And WHAM! ... in comes the guitar again. The whole song is ten minutes long, but all of the above is towards the beginning.


"Blues Power" - Live Wire Blues Power - 1968


B.B. King was born Riley King, like Albert on a cotton plantation in Mississippi, in 1925. He worked for a while at a cotton gin in nearby Indianola, Albert's birth town. He acquired his stage moniker from the nickname "Blues Boy".

He called his guitar Lucille. The story goes that in the winter of 1949 King played at a dance hall in Twist, Arkansas. The hall was heated by a barrel half-filled with kerosene set in the middle of the dance floor. Two men began to fight, knocking over the barrel and sending the burning fuel across the floor. The hall burst into flames and was evacuated. King realised that he had left his beloved Gibson guitar inside so he went back in to retrieve it. He learned the next day that the two men had been fighting over a woman - Lucille. He gave her name to the Gibson and every subsequent guitar as a reminder never again to do anything as stupid as run into a burning building or fight over a woman.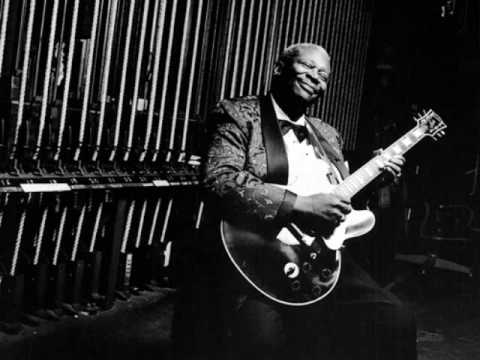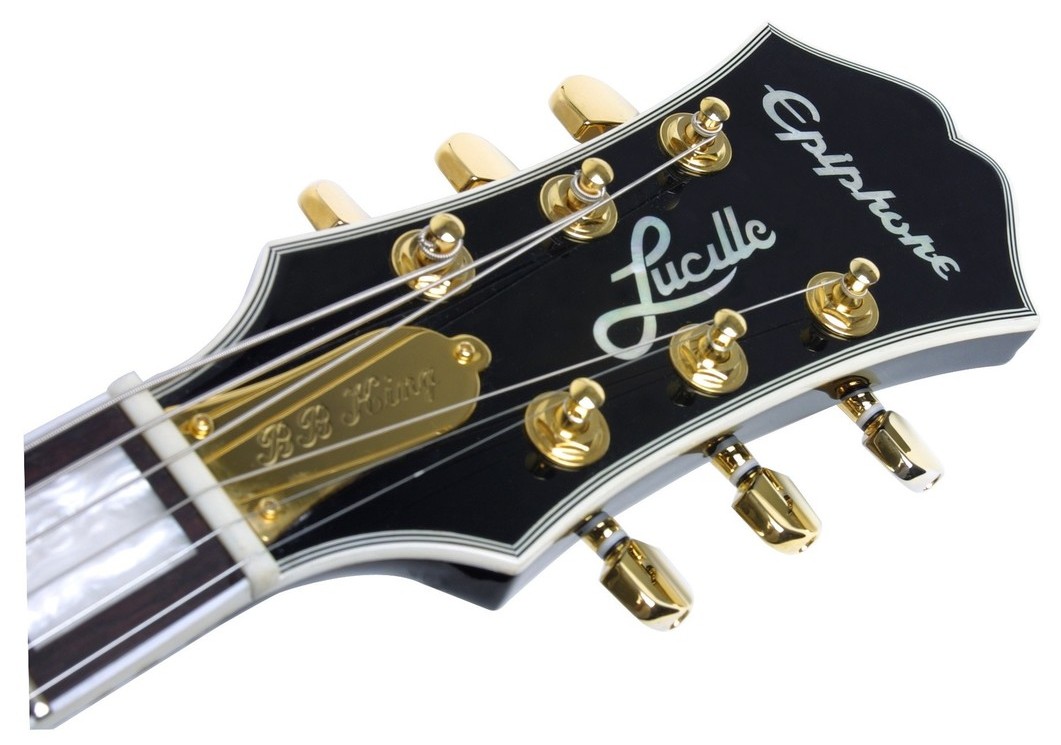 Although Albert and B.B. shared the blues and (almost) the same birthplace, they were very different. Where Albert was mean and feisty, B.B. was silky and melodic. He truly understood "less is more", that it wasn't how many notes you played but how good they were. He also wonderfully played lead melodies right across chord changes.

He worked very hard, performing well over 300 dates a year. In his 70s he cut down to 250. Good grief, there are only 252 days in the standard UK working year. This may have had something to do with the fact that his two marriages lasted a combined total of only 14 years. He is reputed to have fathered 15 children, never disputed paternity and was generous in bankrolling college tuition and trust funds.

There are many performances to share, but I'll pick a favourite from Indianola Mississippi Seeds, released in 1970 with contributions from other luminaries such as Joe Walsh, Hugh McCracken, Carole King, Leon Russell and Russ Kunkel.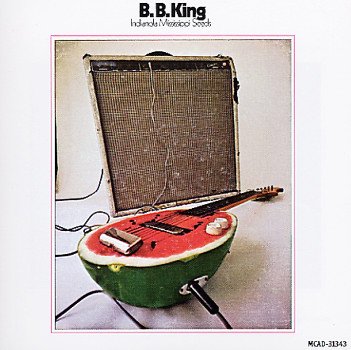 I've gone for "Ask Me No Questions", a perfect little 3-minute song. There's only so much solo guitar, it doesn't overwhelm ... and that's B.B. King.


"Ask Me No Questions" - Indianola Mississippi Seeds - 1970


Back to British blues and another of my early purchases, the eponymous debut LP of Peter Green's Fleetwood Mac released in 1968, often called the "Dustbin" album.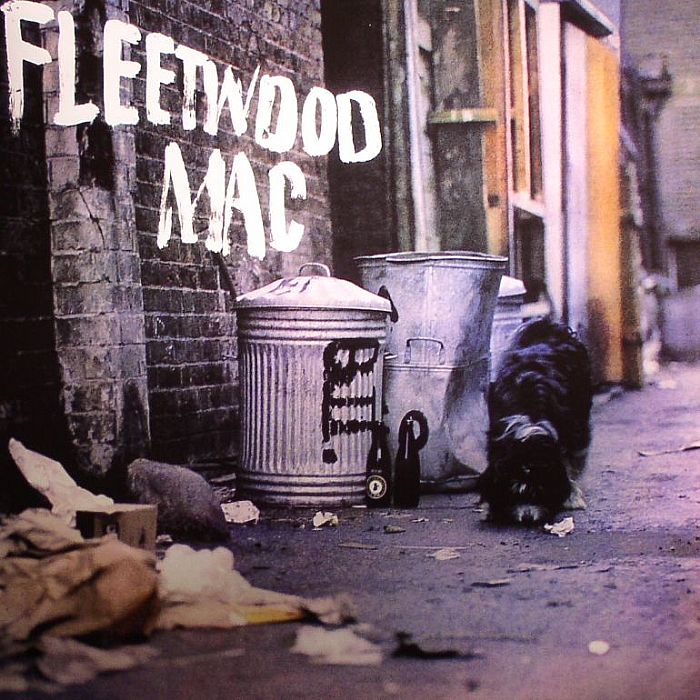 Peter Green, born Peter Allen Greenbaum in Bethnal Green in 1946, had replaced Eric Clapton briefly in John Mayall's Blues Breakers. In 1967 he decided to start Fleetwood Mac, the name formed from the surnames of drummer Mick Fleetwood and bass player John McVie, although the latter didn't leave the Blues Breakers immediately. The other prominent musician engaged was Jeremy Spencer, slide guitar player, co-songwriter and singer.

This first album made an impact. It sold well, reaching number four in the British charts. Barry Gifford in Rolling Stone described it as "potent enough to make the South Side of Chicago take notice". It featured covers of Robert Johnson's "Hellhound On My Trail" and "Shake Your Moneymaker" by Elmore James. There were original numbers, five by Green and three by Spencer.

Peter Green is a British blues deity. Fellow musicians called him the "Green God". He had a good blues voice and his guitar-playing was exquisite. B.B. King said, "he has the sweetest tone I ever heard; he was the only one who gave me the cold sweats."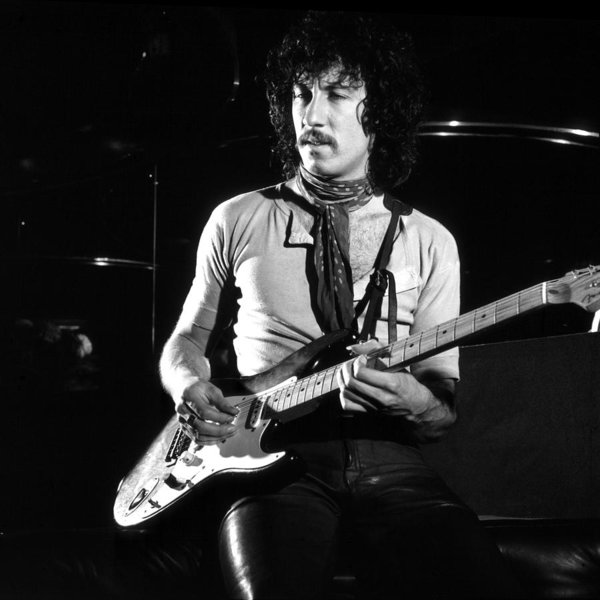 His writing drifted away from blues, but the songs had great merit, like "Albatross", "Oh Well" and "Man Of The World".

I've chosen two blues records here.

First, his composition "Black Magic Woman" from 1968, probably made more famous by Carlos Santana's later cover.


"Black Magic Woman" - single 1968


The second is Green's interpretation of the Mertis and Willie John ballad, "Need Your Love So Bad", released on The Pious Bird of Good Omen in 1969. I think of this as Peter Green's calling card. Like "Ask Me No Questions" above, not much solo guitar, but what's there is achingly beautiful.


"Need Your Love So Bad" - The Pious Bird of Good Omen - 1969


Sadly, Peter's godhead was short-lived. By his own admission, he took far too much LSD and blew away his mind, talent and life. He became obsessed with disposing of his and the band's money, a plan rejected fiercely by Mick Fleetwood. He had a breakdown, was diagnosed with schizophrenia and prescribed heavy medication. There was a long period as a near-hermit, once-glorious mane of thick black wavy long hair thinning and unkempt, clothes ragged, his fingernails grown extraordinarily long, certainly no good for guitar-playing. He returned to performance, notably with the Splinter Group (first album released in 1997, disbanded in 2004), but it wasn't the same. Hollowed-out. Voice weak and cracked. On some shows he didn't even play the classic soaring solos that made his name, but left them to somebody else while he played second guitar in the background. The word "tragic" is over-used, but the loss of Peter Green's special musical ability, not to mention the acute mental anguish he endured, merit its use. He died on 25 July 2020 aged 73 on Canvey Island, Essex.

The blues greats acknowledge the influence of Robert Johnson. Born in 1911, he died at the age of 27 in 1938, according to one theory poisoned by the jealous husband of a woman with whom he had flirted. Twenty-nine songs were published, mostly recorded in Texas, in room 414 of the Gunter Hotel in San Antonio in 1936 and the Vitagraph Building in Dallas in 1937. Small-body acoustic Gibson, chunky arrhythmic playing, reedy voice, a single recording microphone, Johnson reputedly out of shyness faced the corner of the room, producing an effect Ry Cooder called "corner loading".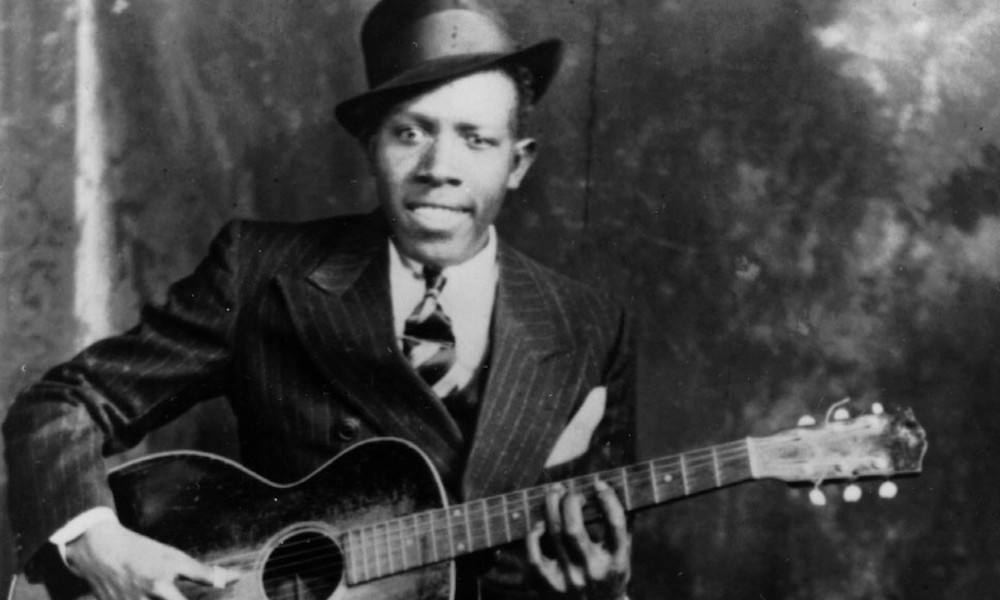 His songs have been covered by many, particularly "Cross Road Blues", or "Crossroads". Legend has it that Johnson went to the cross road near Dockery Plantation, Mississippi, and made a deal with the devil, giving up his soul in exchange for the ability to play the blues. The story is referenced in an interview with Son House, who maintained Johnson went from being a terrible guitar player to a good one in a very short time. There is no actual mention in the lyric of such an encounter, rather "Didn't nobody seem to know me, everybody pass me by." The most notable cover of the song is by Cream, featured in 1968 on Wheels of Fire. Odd, I think, given the distance between such a power-rock supergroup and the sparse Johnson original. Clapton used the name for the addiction treatment centre on the island of Antigua founded with his help in 1998. The fund-raising Crossroads Guitar Festival has been held regularly since 1999.


"Cross Road Blues" - 1936


There's another big influence. Not pure blues, but rhythm and blues, rock and roll. Chuck Berry. Born Charles Edward Anderson Berry in 1926, died 2017, both in Missouri.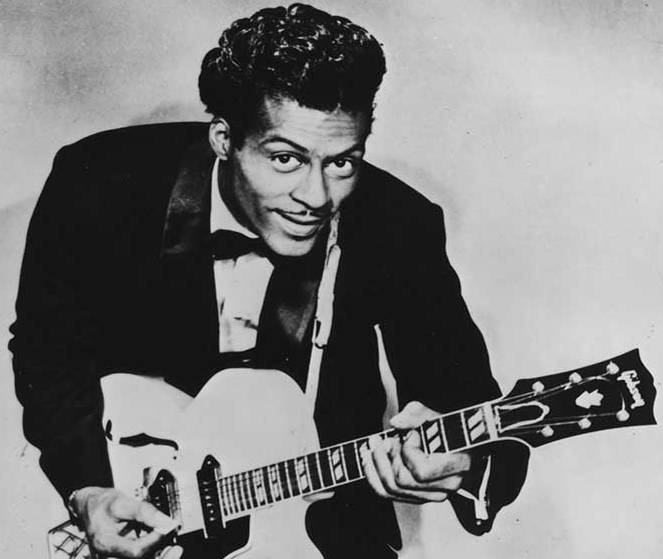 He made a huge impact. You only have to look at the opinions of illustrious peers:



"If you tried to give rock and roll another name, you might call it 'Chuck Berry'."
John Lennon

"There's only one true king of rock n' roll. His name is Chuck Berry."
Stevie Wonder

"[My mama] said, 'You and Elvis are pretty good, but you're no Chuck Berry.'"
Jerry Lee Lewis

"To me, Chuck Berry always was the epitome of rhythm and blues playing, rock and roll playing. It was beautiful, effortless, and his timing was perfection. He is rhythm supreme."
Keith Richards


So many covered or copied his songs. Here's an (incomplete) list: Elvis Presley, Jimi Hendrix, the Beatles, the Rolling Stones, the Beach Boys, Carl Perkins, ELO, Status Quo, AC/DC, Bryan Adams, the Faces, the Kinks, Buddy Holly, the Grateful Dead, Johnny Winter.

His music went right to the heart of 1950s USA. Three-minute nuggets of teenage love, the golden age of the American automobile, new consumerism, like Elvis a shock in an era of conformity, of the McCarthyist fear of subversion. Bright, light, memorable, accessible, funny. Young people of the period could identify with the stories. Few could resist the urge to dance.

Two records sum up the teen and car themes for me, "Maybellene" and "No Particular Place To Go".

"Maybellene" was released in 1955, allegedly inspired by and adapted from the Western swing fiddle tune "Ida Red", recorded in 1938 by Bob Wills and his Texas Playboys - although I really can't hear the theft. His first single and hit, it tells the tale of a car race and broken romance.



Maybellene, why can't you be true?
Oh Maybellene, why can't you be true?
You done started doin' the things you used to do

As I was motor-vatin' over the hill
I saw Maybellene in a Coupe De Ville
Cadillac rollin' on an open road
Nothin' outrun my V8 Ford
Cadillac doin' about ninety-five
She's bumper to bumper rollin' side to side



"No Particular Place to Go" was recorded on March 25th 1964 in Chicago and released by Chess Records in May of that year. The storyteller is cruising and cuddling with his girlfriend.



No particular place to go
So we parked way out on the kokomo
The night was young and the moon was bold
So we both decided to take a stroll
Can you imagine the way I felt?
I couldn't unfasten her safety belt



"No Particular Place To Go" - 1964


Then there's the famous riff, most prominent on the unaccompanied intro to "Johnny B. Goode". Every blues or rock guitarist must have tried to copy it at some time. The song is partly autobiographical; it tells of the rise to fame of a "country boy" (originally a "colored boy", but changed to encourage radio acceptance) who could play guitar "just like ringing a bell". Berry was born at 2520 Goode Avenue in St. Louis.


"Johnny B. Goode" - written 1955, recorded 1958


Berry was a showman. Mobile, expressive face and an energetic stage presence. His most recognisable move was the Duck Walk. Here's an edited video snippet of him performing "You Can't Catch Me" in the 1956 film Rock, Rock, Rock!



Chuck Berry duck walk - Rock, Rock, Rock! - 1956


Chuck Berry wasn't an easy man. He was sentenced to three years in prison in January 1962 for offences under the Mann Act; he had transported a 14-year-old girl across state lines. There were other accusations of assault. He liked money and preferred to be paid in cash. He would turn up at gigs with just his guitar - "tax deductible", he quipped - and expect a backing group. At one gig the support band were packing up to go. The promoter told them they couldn't leave as they were going to back Chuck Berry. He arrived and the band asked him what songs they were expected to play. "Chuck Berry songs," he replied.

There was a dispute over musical credits between Berry and Johnnie Johnson, pianist and collaborator on many records. It was Berry who joined Johnson's band, the Sir John Trio, not the other way around. On New Year's Eve 1952, Johnson's saxophonist Alvin Bennett had a stroke and could not perform. Searching for a last-minute replacement, Johnson called Berry, the only musician he knew who, because of his inexperience, would be unlikely to be playing on New Year's Eve.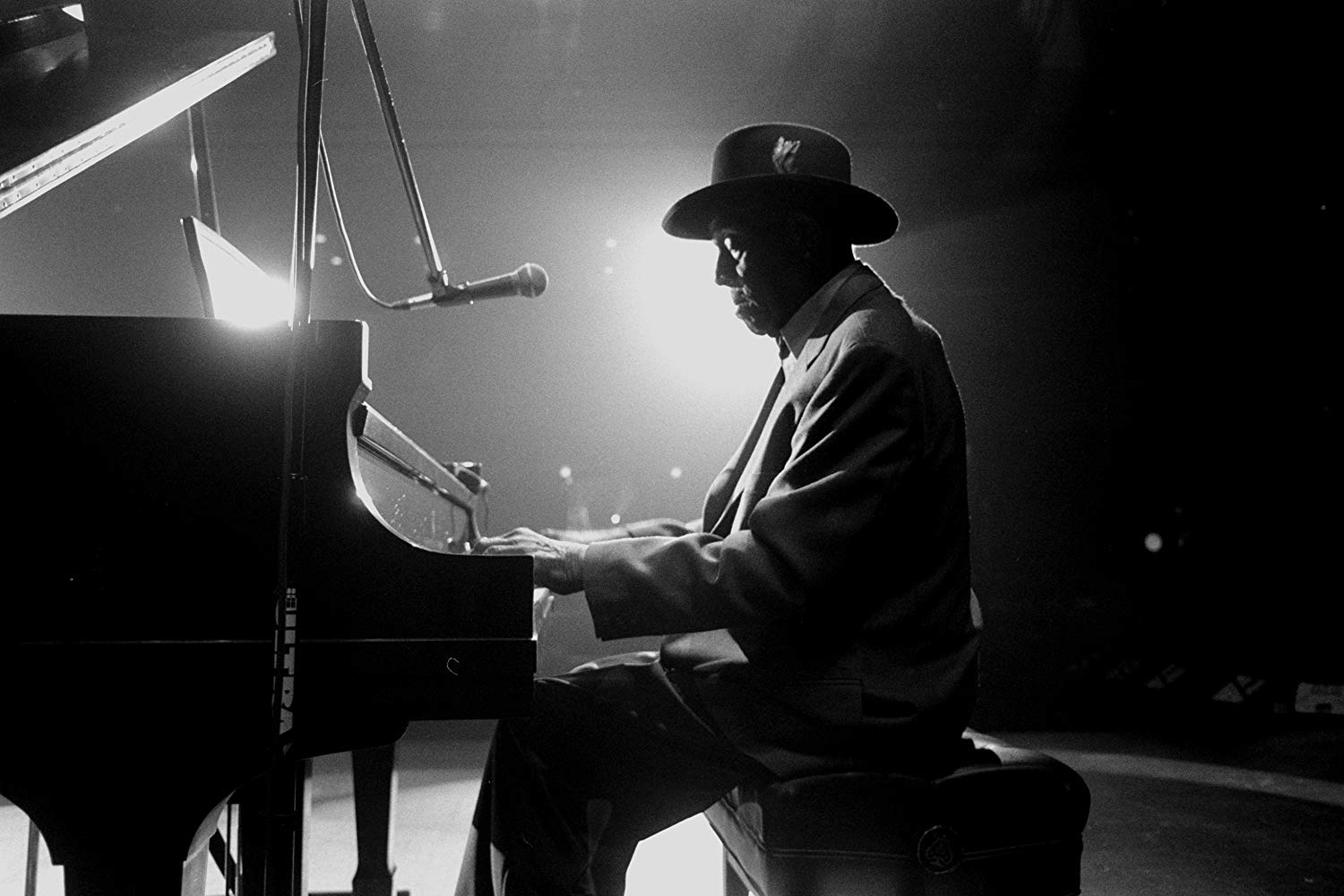 Little recognised in Berry's climb to fame, Johnson sued him in 2000. The following was published in Rolling Stone magazine.



Rolling Stone, December 1, 2000 5:00AM ET
Johnnie Johnson Sues Chuck Berry
by Christina Saraceno

Johnnie Johnson, one of Chuck Berry's long-time sidemen and the man who inspired Berry's classic "Johnnie B. Goode", filed suit against Berry in a St. Louis Federal District Court on November 29. The multi-count suit alleges that Johnson and Berry were equal collaborators on early rock classics like "Roll Over Beethoven", "No Particular Place to Go" and "Sweet Little Sixteen", to name a few. Johnson claims that Berry registered the copyrights to the songs in his name alone and therefore was the sole recipient of royalties from those songs. Johnson's suit also seeks public recognition for his song writing role on the fifty songs he claims to have written with Berry. Publicists for Johnson say that Berry was contacted before the suit was filed in an effort to avoid litigation, but that Berry refused to discuss the matter. The suit is for unspecified damages.


Keith Richards was interesting on the subject.


Keith Richards talking about Chuck Berry and Johnnie Johnson


The case was eventually dismissed because too many years had passed since the songs were written. In 2001 Johnson was inducted into the Rock and Roll Hall of Fame after a campaign by his biographer Travis Fitzpatrick and Keith Richards, in the category of Sideman. Given his contribution, rather unfair, almost a careless final snub.

Over to the west coast now and the Grateful Dead. The band grew up amidst the counterculture of the 60s, the height of the San Francisco Haight-Ashbury scene. The area became a focus for the hippie community. 19th century multi-storey wooden houses, cheap rooms, cool bars, coffee houses, "head shops". Ron and Jay Thelin's Psychedelic Shop opened on Haight Street in 1966, a source of marijuana and LSD. Hunter S. Thompson nicknamed the district "Hashbury" in The New York Times Magazine.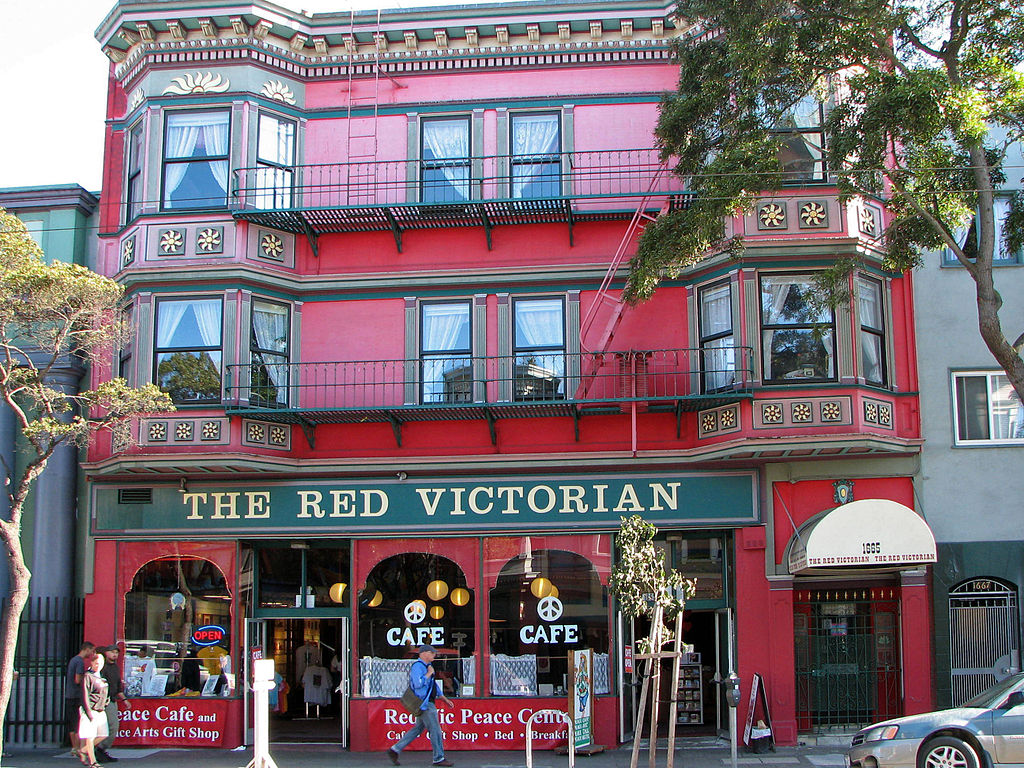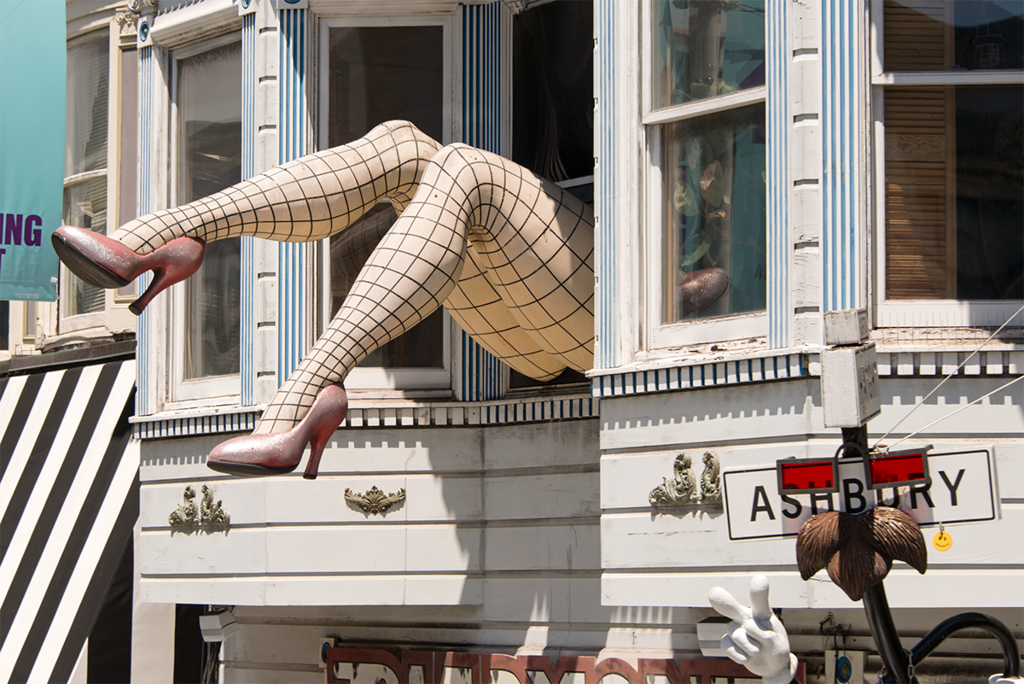 The founding members of the Dead were Jerry Garcia (lead guitar, vocals), Bob Weir (rhythm guitar, vocals), Ron "Pigpen" McKernan (keyboards, harmonica, vocals), Phil Lesh (bass, vocals) and Bill Kreutzmann (drums). Others joined over the years: Robert Hunter and John Perry Barlow (both lyrics), Tom Constanten (keyboards), Keith Godchaux (keyboards, vocals), Donna Jean Godchaux (vocals), Mickey Hart (drums), Brent Mydland (keyboards, vocals), Vince Welnick (keyboards, vocals).

Their output straddled several genres. First was "psychedelic rock", of which they were at least co-creators. Fuelled by consumption of LSD, this led to long extemporised pieces at concerts. Listening to a Grateful Dead extended song, almost a jam, was an immersive experience of highs-and-lows, ebb-and-flow. A lot of summer-of-love dancing and swaying. Improvisation was central. In a 1993 interview with Rolling Stone magazine, Garcia noted that "my own preferences are for improvisation, for making it up as I go along. The idea of picking, of eliminating possibilities by deciding, that's difficult for me". An example on record is "Dark Star", the only song on side 1 of Live/Dead, released in 1969.

The band's core comprised Garcia, Lesh and Weir. Jerry Garcia was a creative and imaginative guitarist, although to my ear sometimes slightly off-key. Phil Lesh originally trained as a classical trumpet-player. His bass lines are unusual and inventive. Bob Weir is a great driving rhythm guitarist.

The first album was released in 1967, eponymously The Grateful Dead. Note the beardless Garcia.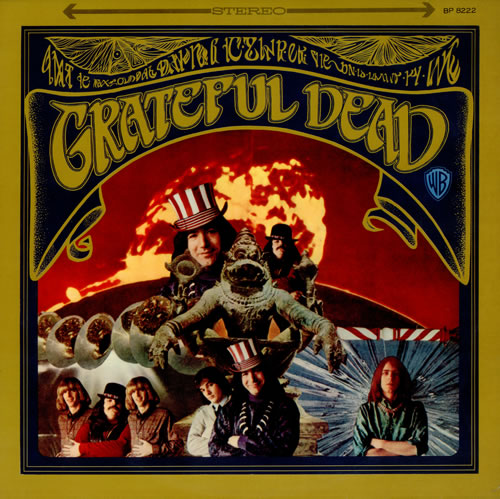 I've chosen the opening song on side 1, "The Golden Road (To Unlimited Devotion)". Bursting with energy, brash and tinny, eager. They must all have been on speed (and more besides).


"The Golden Road" - The Grateful Dead - 1967


Workingman's Dead was the fourth studio album, cut at Pacific High Recording Studio in San Francisco in February 1970 and released the following June. It marked a significant change from the heavy-duty rock material to a folksy, almost country style. Phil Lesh said, "The song lyrics reflected an old, weird America that perhaps never was ... a massive paradigm shift in our group mind from the [earlier] mind-munching frenzy of a seven-headed fire-breathing dragon." Even the sepia album cover was retrospective and nostalgic.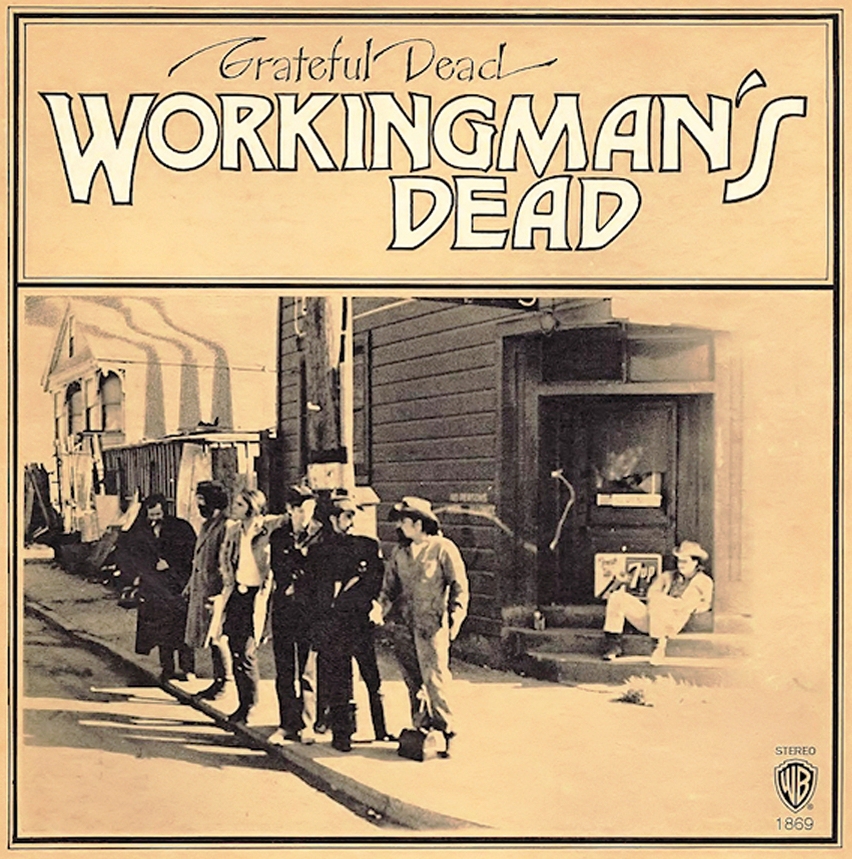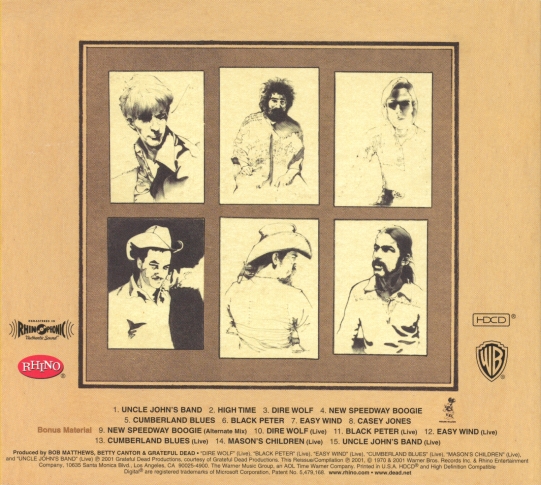 Here's the first song, "Uncle John's Band".


"Uncle John's Band" - Workingman's Dead - 1970


American Beauty followed later the same year, again with tuneful numbers like "Box Of Rain" and "Sugar Magnolia". Here's a classic photo from the promotional shoot that accompanied release.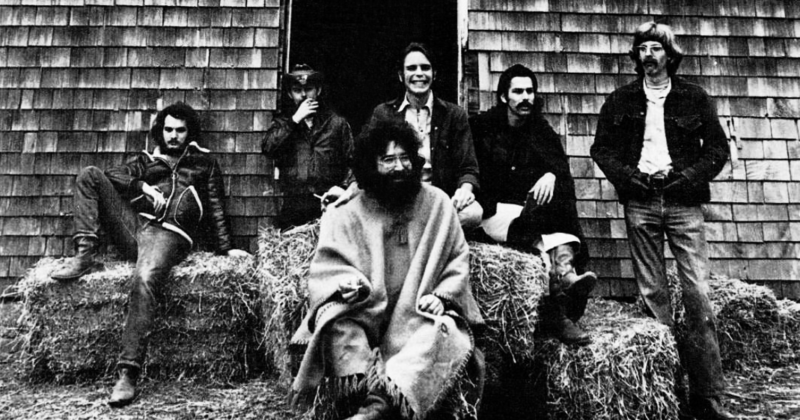 "Truckin'" had some broad commercial success. A tale of travel through America, weird experiences and associated tiredness. One verse references a drug raid of the band's hotel lodgings in New Orleans during a concert tour earlier in 1970. The refrain "What a long strange trip it's been" entered the hip vernacular. Here's a video of a live performance interwoven with band member interviews.


"Truckin'" live performance and interviews


In October 1971 they released their second Grateful Dead live double album, often known as Skull and Roses, although when you opened the sleeve right out the full skeleton was revealed.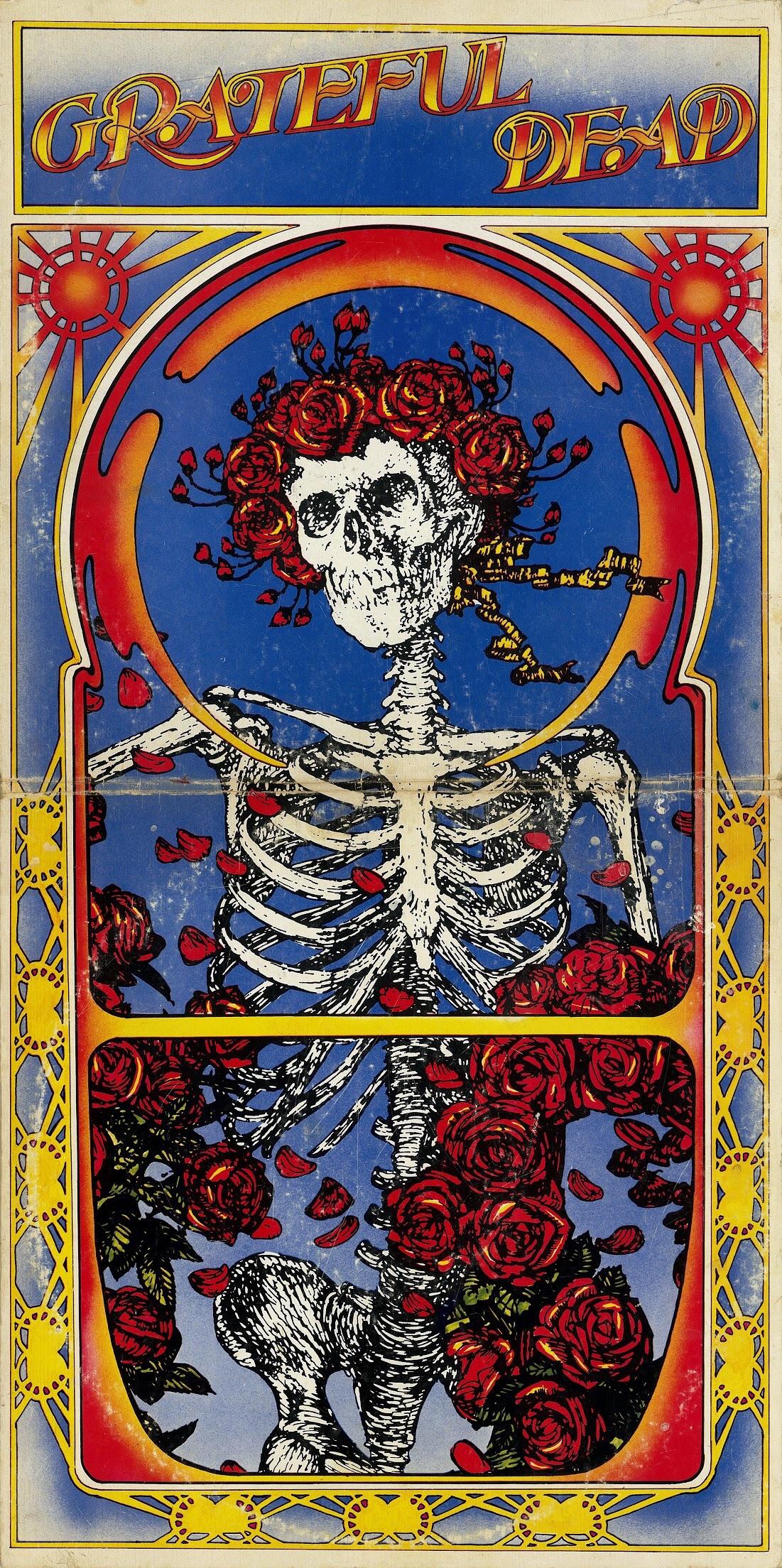 Some great original numbers like "Bertha" and "Playing in the Band". I've included here a double-cover, "Not Fade Away / Goin' Down the Road Feelin' Bad". The first part is originally credited to Buddy Holly and Norman Petty. The second was an American traditional song, also know as "Lonesome Road Blues". The Dead's live version (of both) is over nine minutes long, a demonstration of their willingness to let things go loose, to improvise, although it's nowhere near as unhinged as earlier free-form psychedelic offerings.


"Not Fade Away / Goin' Down The Road Feelin' Bad" - Grateful Dead (Live) 'Skull and Roses' - 1971


Pigpen died of a gastrointestinal haemorrhage brought on by alcoholism and liver damage on March 8th 1973 aged 27. On August 9th 1995, after a long struggle with drug addiction, weight problems, sleep apnea, heavy smoking and diabetes Jerry Garcia died of a heart attack aged 53 in a rehabilitation clinic. After Garcia's death the remaining members decided to disband, then in 1998 Bob Weir, Phil Lesh and Mickey Hart, along with several other musicians, formed the Other Ones and toured until 2002. Various combinations of the band members have continued to play Grateful Dead music up to the present day.

In 2015 Weir, Lesh, Kreutzmann and Hart reunited for five concerts called Fare Thee Well: Celebrating 50 Years of the Grateful Dead. The shows were performed on June 27th and 28th at Levi's Stadium in Santa Clara, California, and on July 3rd, 4th and 5th at Soldier Field in Chicago. The "Deadhead" following was loyal and many. Look at the crowd attending one of the Chicago dates.




Back across the country to the south-east and the Allman Brothers Band, formed in Jacksonville, Florida in 1969. As the name implies, it was fronted by brothers Duane (guitar) and Greg (vocals and keyboards). The original core band included Dickey Betts (guitar and vocals), Berry Oakley (bass), Butch Trucks and Jai Johanny Johanson (both drums).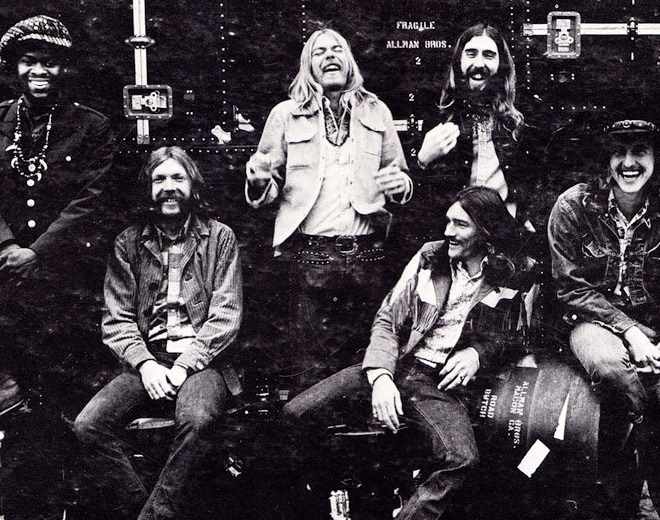 There's a little back-story to this photo. Just before the shoot Duane had spotted a dope-dealer friend along the sidewalk. He walked over and scored some hash. It's hidden in his left hand, hence the cheeky smile.

They led the boom of "Southern Rock" alongside bands like Lynyrd Skynyrd, playing a fusion of rock, blues and country music, featuring multiple, often duetting guitars. Duane and Dickey exchanged solos, particularly in live performance, where they might play extended, driving versions of songs like "In Memory of Elizabeth Reed" and "Whipping Post". A big arena-filling sound, made larger in part by having two drummers.

In March 1971 they played six sets across three evenings live at Bill Graham's New York Fillmore East Theater. The pre-gig posters headlined Johnny Winter and Elvin Bishop with the Allmans billed as an "Extra Added Attraction". The running order changed after the first night. The performances became what is considered one of the best live albums ever recorded. Bill Graham loved them so much he invited the band back three months later to lead the send-off celebration for the Fillmore East as he closed its doors forever.

The song I've chosen comes inevitably from this album. It's not one of the long pieces of improvisation, but a thumping cover of "Statesboro Blues", written by Blind Willie McTell and recorded in 1928. One of the prominent features of the band was Duane's slide guitar playing, instantly recognisable from its tone, achieved using a Gibson Les Paul and two 50-watt bass Marshall amplifiers - to me, it almost doesn't sound like guitar. In the early 1970s the song allowed me to reach the peak of my air-guitar career.


"Statesboro Blues" - (Live) At Fillmore East - 1971


The album was their greatest achievement. Butch Trucks said: "I think Fillmore East was the last truly honest, from-the-soul record that we ever did. There's absolutely nothing in there but us playing music. Even by Eat a Peach, a little bit of bullshit had started to sneak its way in, and by Brothers and Sisters we were almost over the edge of more bullshit than music. We found ourselves in the position we swore we'd never be in of being rock stars playing bullshit rather than being musicians playing music."

Greg was distracted by Hollywood through his unlikely marriage to Cher from 1975 to 1978. They worked on an album together, Two the Hard Way, a huge failure.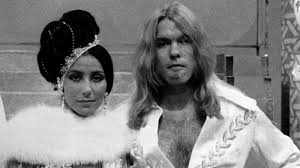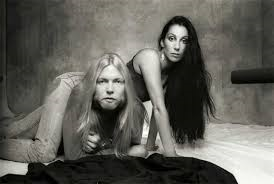 Just three months after the Fillmore East farewell triumph, on October 29 1971, Duane Allman was killed aged 24 in a motorcycle accident in Georgia. That was it, really. The band carried on, through various breakups and reunions, until 2014. On November 11 1972, Berry Oakley was involved in a motorcycle accident in Macon, three blocks from where Duane had perished the year before; after initially refusing treatment he died in hospital a few hours later of cerebral swelling. After the band's dissolution, on January 24 2017, Butch Trucks committed suicide, a self-inflicted gunshot wound. Greg Allman died at his home in Georgia on May 27 2017 due to complications from liver cancer.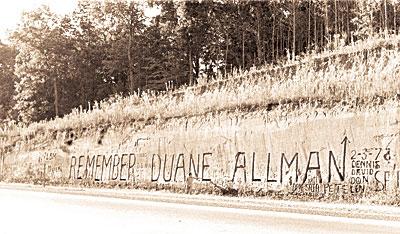 Another slide guitarist who died young was Lowell George, founder and leading light of Little Feat, aged 34 in 1979. He was morbidly obese and is said to have pursued a lifestyle that included binge eating, alcoholism and speedballs (heroin and cocaine mixed together). It really does seem that the trinity of sex, drugs and rock n' roll is attended by a fourth protagonist - death. Frequently the pay-off for addiction, there is no need to list its eminent casualties here. I'm sure you can name at least half-a-dozen.

After a short spell with Frank Zappa's Mothers of Invention ("Weasels Ripped My Flesh", anyone?) George formed Little Feat in 1969 with Roy Estrada (bass, from the Mothers), Bill Payne (keyboards) and Ritchie Hayward (drums). Ry Cooder (much more later) played slide on "Willin'" on the debut 1971 eponymous Little Feat album. Kenny Gradney replaced Estrada on bass in 1972, Paul Barrere (second guitar) and Sam Clayton (percussion) joined. Bill Payne, Paul Barrere, Sam Clayton and Kenney Gradney are still playing as Little Feat today. Ironic, as George had intended to dispose of Barrere and Payne in 1979, believing that they had an influence disproportionate to their abilities.

Blues-based, Little Feat incorporated or reflected much else: rock and roll, R&B, boogie, country, folk, gospel, soul, funk and jazz. My old mate John Dyer, frontman of popular early 1970s Cambridge band Duke Duke and the Dukes (John was "Jack" Duke), saw the Feat and pronounced them "wooden and uninspired". A bit harsh - I hear millions protesting - but I understand what he meant. The video below reveals their originality and skill. At the same time, you could say that their peculiar, angular rhythm means that they never really get going.



"Rock and Roll Doctor" - Old Grey Whistle Test - 1975


A favourite couplet:

Two degrees in bebop, a PhD in swing
He's the master of rhythm, he's a rock and roll king


Too many other songs to choose :-( so I'm going to stick with my all-time favourite number. Lowell George wrote "Willin'", a trucker anthem (OK, I have to admit I was a bit obsessed with trucks in the mid-1970s), before he formed the Feat. It appears on the 1971 first album and a faster version is included on the 1972 Sailin' Shoes. I've gone for the live performance on Waiting for Columbus, the album recorded over seven shows held in London and Washington DC in August 1977. A little ragged, but it has soul.


"Willin'" - Waiting for Columbus - 1977




I've been warped by the rain, driven by the snow
I'm drunk and dirty don't ya know, and I'm still ... willin'
Out on the road late at night, seen my pretty Alice in every head light
Alice, Dallas Alice



And I've been from Tuscon to Tucumcari, Tehachapi to Tonapah
Driven every kind of rig that's ever been made
Driven the back roads so I wouldn't get weighed
And if you give me weed, whites, and wine
And you show me a sign
I'll be willin', to be movin'



I've been kicked by the wind, robbed by the sleet
Had my head stoved in, but I'm still on my feet and I'm still ... in a whole lot of trouble
Now I smuggled some smokes and folks from Mexico
Baked by the sun, every time I go to Mexico, and I'm still ...



And I've been from Tuscon to Tucumcari, Tehachapi to Tonapah,
Driven every kind of rig that's ever been made
Driven the back roads so I wouldn't get weighed
And if you give me weed, whites, and wine
And you show me a sign
I'll be willin', to be movin'



Yes, both the places and the routes exist. There are two Tonapahs, one in Nevada, the other in Arizona. George must have meant the first as it has a population of around 2,500 against the 60 souls in the latter.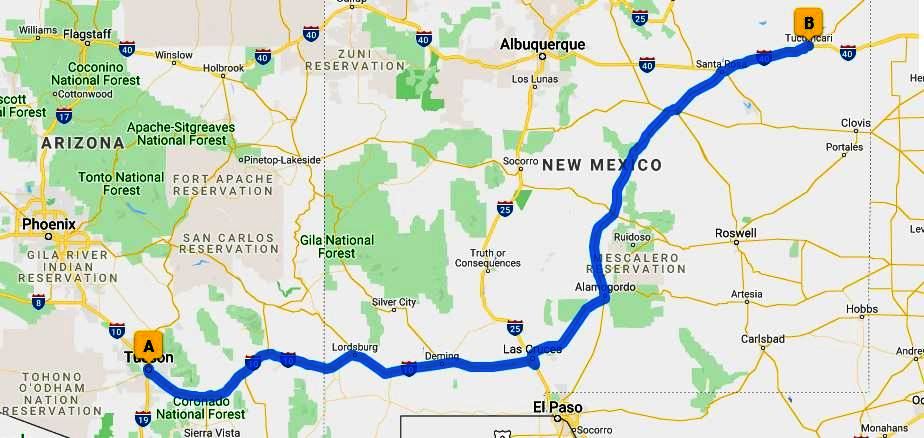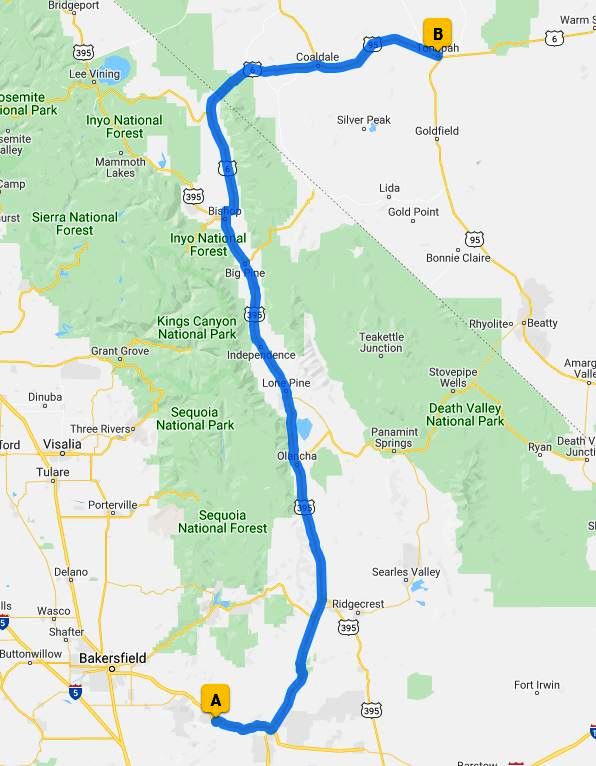 In the mid-2000s, about the time son Ben was becoming proficient on dobro and guitar, I had the notion of driving these journeys in a truck, filming or recording the trip, just me and Ben, "Willin'" as the soundtrack. I contacted Nick Barraclough, a friend from Cambridge who had (or has - I heard they re-formed) a band called Telephone Bill and the Smooth Operators, founded the production company Smooth Operations and presented the highly-regarded BBC 2 Radio programme "New Country". He liked the idea and asked me to write a treatment. I did and he submitted it to the powers-that-be. We got as far as the shortlist where there was an objection about trucks not being the flavour of the age. Shame. Some day maybe? Ben has an HGV licence now. Perhaps we need a new angle, like an electric truck? Would Mr. Musk lend me one of these?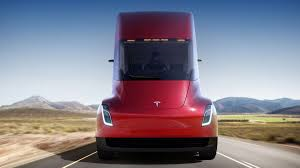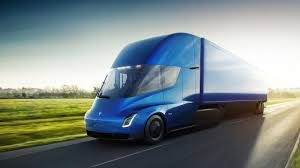 Now, it really is time to celebrate some women. I'll start with the great survivor, Tina Turner.

She was born Anna Mae Bullock on November 26th 1939 in Brownsville, Tennessee. The family lived in Nutbush, where her father worked as an overseer of the sharecroppers at Poindexter Farm on Highway 180; she later recalled picking cotton with her family at an early age. She met Ike Turner in 1957 at the Manhattan Club in East St. Louis.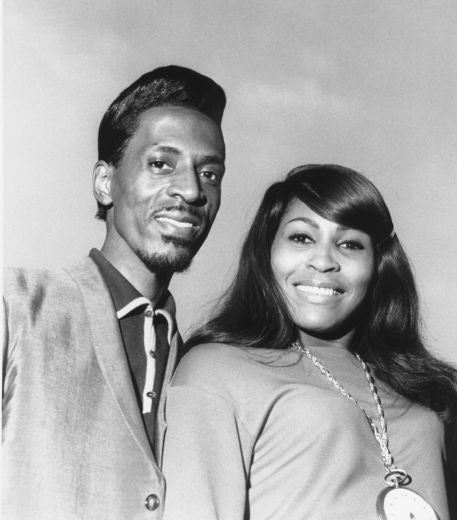 They recorded memorable hits like "River Deep - Mountain High", "Proud Mary" and "Nutbush City Limits" before disbanding in 1976. Ike was heavily addicted to cocaine. Tina later recounted in her 2018 memoir "My Love Story" that sexual encounters with him were "an expression of hostility - a kind of rape - especially when it began or ended with a beating." Eventually she sought out a doctor who prescribed sleeping pills. One night, she took the whole bottle. "I was unhappy when I woke up, but I came out of the darkness believing I was meant to survive." And survive she would. After she fled from Ike at the age of 39 she met her present husband Erwin Bach, sixteen years her junior. They married in July 2013 after a 27-year romantic relationship. He went so far as to donate a kidney when hers began to fail after she struggled with kidney disease. She was "overwhelmed by the enormity of his offer".

Her solo career faltered at first until she grew into a stellar performer in the 1980s and 90s with a radiant new image.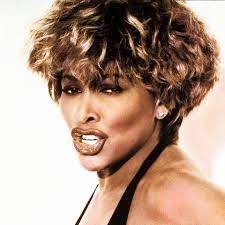 I've chosen her performance of "Proud Mary" on October 28th 2000 at the Reunion Arena, Dallas, Texas. She invited a committed young fan Donovan Marcelle on stage to join in the moves by her support dancers. He did a great job. Below are a picture of Donovan during a pilgrimage to Nutbush and the Dallas performance video. It's 12 minutes long. Use the full-screen control
to enlarge it.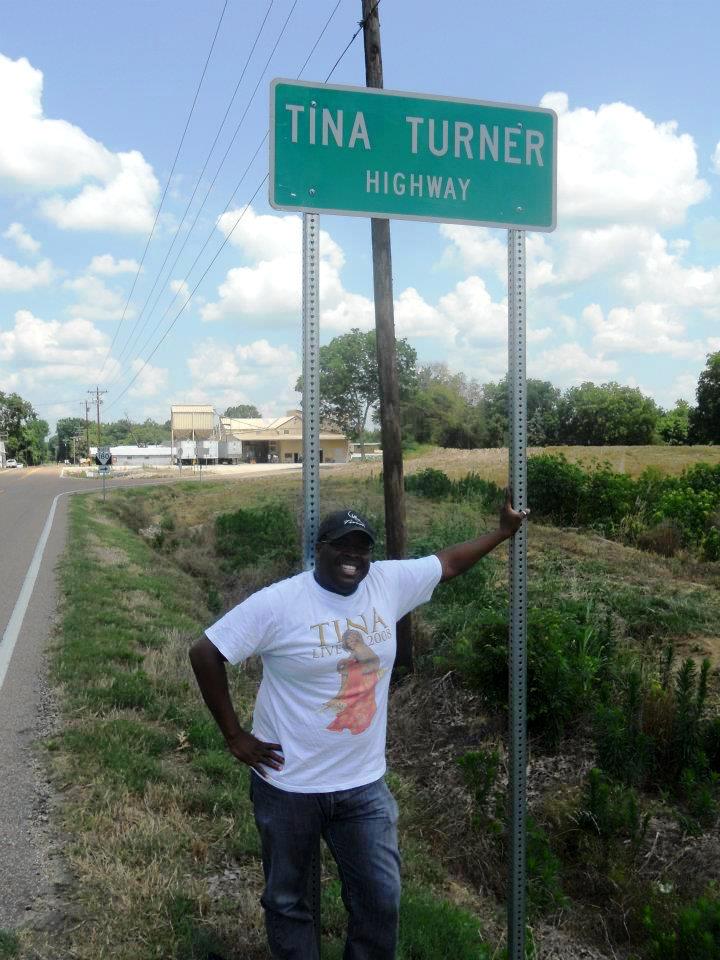 Now the "Queen of Soul" - Aretha Franklin.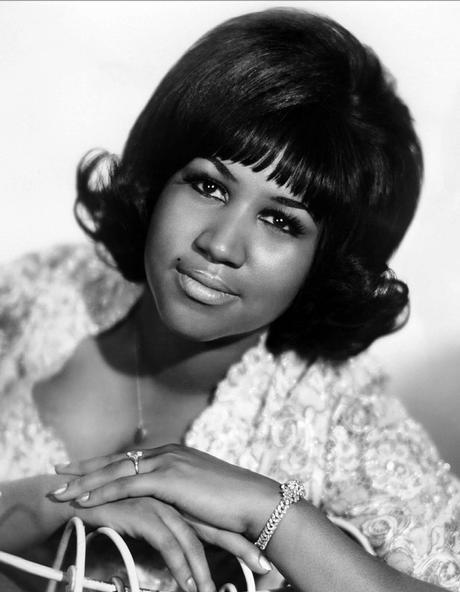 Aretha Louise Franklin was born on March 25 1942 in Memphis, Tennessee. She died aged 76 at her home in Detroit, Michigan, on August 16 2018. Appropriate as Detroit was the home of Motown. A memorial service was held at the New Bethel Baptist Church on August 19, streamed by Fox News and CNN. Famous names and peers paid tribute: Bill Clinton, Stevie Wonder, Gladys Knight, Smokey Robinson. Former President Barack Obama said she "helped define the American experience". In 2010 Rolling Stone magazine ranked her number one on its list of the "100 Greatest Singers of All Time". The Pulitzer Prize jury in 2019 awarded Franklin a posthumous special citation "for her indelible contribution to American music and culture for more than five decades."

Here are my two favourite songs.

"Respect", originally released by Otis Redding in 1965, was a hit for Aretha in 1967, top of the US Billboard Hot 100 and tenth in the UK charts.


"Respect" - Aretha Franklin - 1967


"I Say a Little Prayer" was recorded in the autumn of 1968. In February 1987 the UK New Musical Express published its critics' top 150 singles of all time with her version of the song ranked at No. 1.


"I Say a Little Prayer" - Aretha Franklin - 1968


The video below is a great collaboration with George Michael (sadly also departed, in December 2016). There is one startling downward vocal slide by Aretha.



Eva Cassidy was born in Washington DC in 1963 and sadly died of melanoma in 1996 at the age of 33. She's probably best known in the UK for her version of "Fields of Gold".

I love her cover of "People Get Ready" - I used to sing it in our band the Love Vultures. Curtis Mayfield wrote the song, released as a 1965 single by the Impressions. Only an American religious number could include a coast-to-coast train and the sound of diesel engines:



People get ready, there's a train a-coming
You don't need no baggage, you just get on board
All you need is faith to hear diesels humming
You don't need no ticket, you just thank the Lord

People get ready for the train to Jordan
Picking up passengers from coast to coast
Faith is the key, open the doors and board them
There's room for all among the loved and lost

Now there ain't no room for the hopeless sinner
Who would hurt all mankind just to save his own
Have pity on those whose chances are thinner
'Cause there's no hiding place from the Kingdom's throne


I feel a bit sorry for the sinners 😢

Here's Eva performing the song at the Blues Alley in Georgetown, Washington:



Back to the male heroes. My number one. Ryland Peter Cooder.

I first became aware of Ry in the early 1970s. He'd been around before: played with Captain Beefheart and his Magic Band on the 1967 album Safe As Milk; was a session musician for the Rolling Stones on Let It Bleed (mandolin on "Love in Vain") and Sticky Fingers (slide guitar on "Sister Morphine"). He even contributed bottle-neck guitar on Little Feat's "Willin'" (see above👆).

Here's a video of possibly the first performance I saw, Ry playing "Vigilante Man" on the Old Grey Whistle Test in 1973. The song was written and recorded by Woody Guthrie in 1940. Spot the OGWT host "Whispering" Bob Harris on the right.



Vigilante Man - Old Grey Whistle Test - 1973


"Vigilante Man" was on my favourite album, Into The Purple Valley, released in 1972. Folksy, rootsy, lots of mandolin and bottle-neck/"slack" guitar.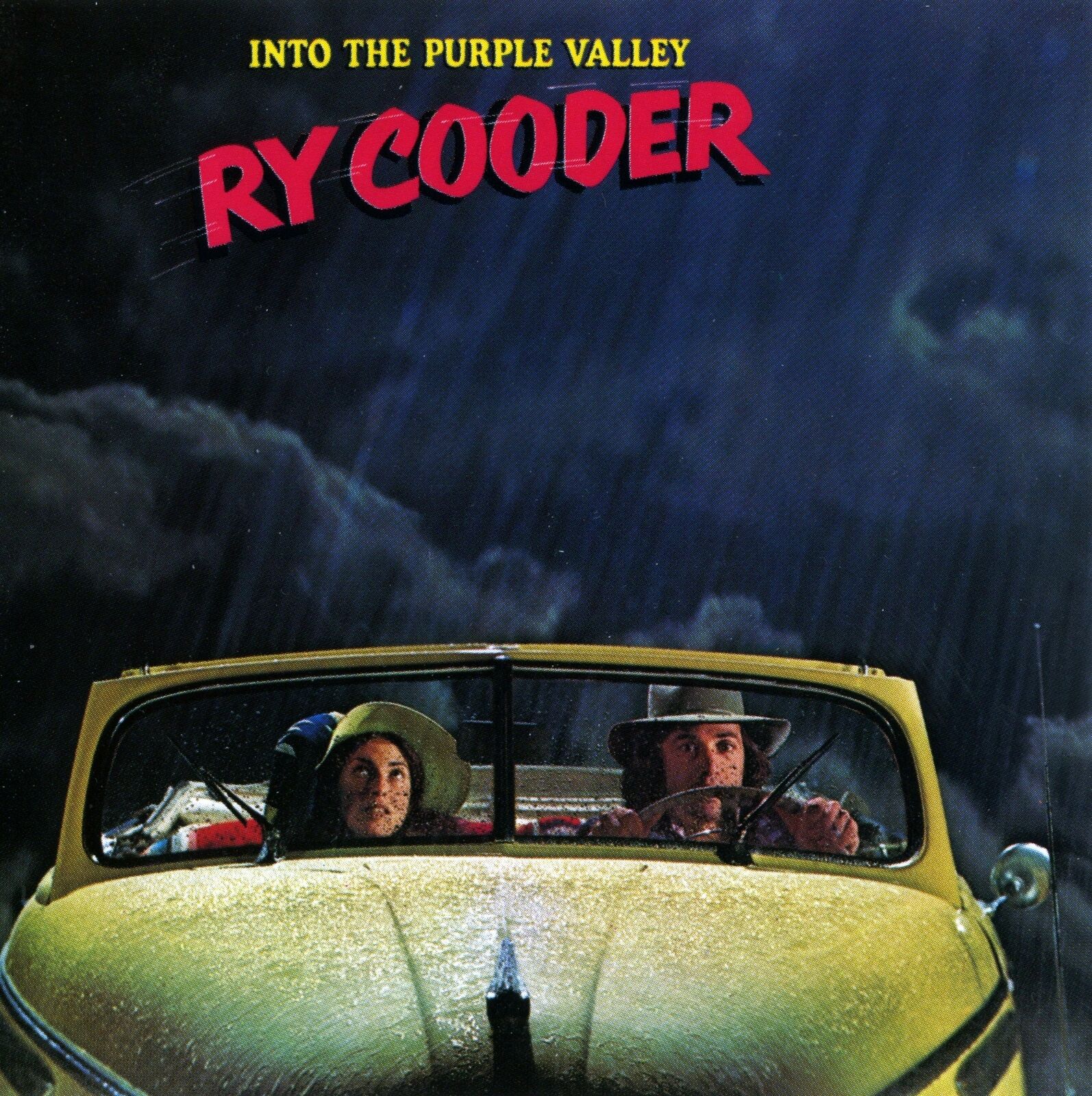 Two further covers from the record: "Money Honey", written by Jesse Stone and first performed in 1953 by Clyde McPhatter and The Drifters; "Teardrops Will Fall", released by Dicky Doo and the Don'ts in 1958.


"Money Honey" - Into the Purple Valley - 1972
"Teardrops Will Fall" - Into the Purple Valley - 1972


Throughout his long career, Ry has sought out, collaborated with and supported many other musicians. I'm sure you know of the Buena Vista Social Club, an ensemble of Cuban musicians established in 1996, the group named after a members' club in the Buenavista quarter of Havana, a popular music venue in the 1940s. The eponymous album was recorded in March 1996 and released in September 1997. Wim Wenders, a long-time friend of Cooder, directed the 1999 documentary of the same name. It's a must-see film.

Of all the bands he put together, top of the list for me is the Moula Banda Rhythm Aces. If there's one evening I would love to have witnessed, it was the gig they performed at The Catalyst, Santa Cruz, California on 25 March 1987. The line-up included accordion player Leonardo "Flaco" Jiménez and a wonderful quartet of singers: Bobby King (tenor), Terry Evans (baritone), Arnold McCuller (tenor) and Willie Green Jr (VERY deep bass). They played "Crazy 'Bout an Automobile (Every Woman I Know)", written by Billy "The Kid" Emerson (more recently Reverend William R. Emerson, now aged 95). It was the first song I performed on my return to singing in 1997 (I was a boy soprano in the early 1960s😆).

The video below is of their cover that night of "Chain Gang", originally released by Sam Cooke in 1960. Bobby King takes the lead.



Chain Gang - live at The Catalyst, Santa Cruz - 1987


Ry is still playing. In 2018 he released Prodigal Son, his first album in six years. He was accompanied on drums by his son Joachim, who also appeared in the Buena Vista Social Club film, sharing a motorcycle and sidecar with his father. Here's a video of the title song in rehearsal.



Prodigal Son - studio rehearsal - 2018