The Blank Canvas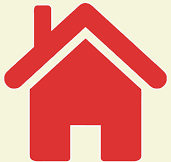 [Click or tap on any picture to make it bigger. Press the browser back button from within the enlarged image to return here. Select the Lautrec menu item above to go back to the original dialogue.]



"Agostina Segatori Sitting in the Café du Tambourin", 1887-1888. Van Gogh Museum, Amsterdam. That's right, this wasn't painted by Lautrec but by Van Gogh. Both frequented the restaurant. Owned by Agostina it was first located at 27 rue de Richelieu and then in March 1885 reopened at 62 Boulevard de Clichy. It was said that Van Gogh ate free in exchange for paintings of still lifes.


Henri de Toulouse-Lautrec photograph, 1894. Not a painting, but probably the most famous photo of the artist. His stature features in the initial exchange with Agostina in the dialogue. Perhaps not politically correct. Toulouse-Lautrec broke both his legs around the time of his adolescence and due to an unknown medical condition was very short as an adult.


"Portrait of Vincent van Gogh", 1887. Van Gogh Museum, Amsterdam. Yes, this WAS painted by Toulouse-Lautrec - at the Café du Tambourin. Lautrec met Van Gogh, eleven years his senior, when they were both taking lessons at the atelier libre (open studio) of Fernand Cormon in 1886/87.


"Au Moulin Rouge" (At the Moulin Rouge), 1892-1895. Helen Birch Bartlett Memorial Collection, Art Institute of Chicago. The Moulin Rouge is a cabaret in Paris. The original house, which burned down in 1915, was co-founded in 1889 by Charles Zidler and Joseph Oller. Close to Montmartre in the Paris district of Pigalle on Boulevard de Clichy in the 18th arrondissement, it is marked by the red windmill on its roof. The centre-and-slightly-left background of the painting shows the obscure figure of Toulouse-Lautrec himself, in profile wearing a brown coat and black bowler hat.


"A Montrouge Rosa la Rouge", 1886-1887. Rosa La Rouge was a prostitute from whom Toulouse-Lautrec reportedly contracted syphilis, a seedy character popularised by the songs of the cabaret performer Aristide Bruant. The painting once hung in Bruant's nightclub, Le Mirliton, in Montmartre. Rosa was modelled here by Carmen Gaudin.

What about the joke that doesn't belong? It features two Scotsmen in Rome, told by Billy Connolly on his "Riotous Assembly" tour of 1979. Enjoy the Dutch subtitles. Spot the Michelangelo gag (which should be in that section 😉).